Ambi Parameswaran has spent over thirty years in advertising, a fact confirmed by his enlightening account of the industry in a short thirty minutes. A career spanning so many years has obviously given him a chance to reminisce, and us the pleasure of understanding his perspective on the changing trends. A lot of what he shared can be found in greater detail in his latest book, "Nawabs, Nudes and Noodles."
Mr. Parameswaran has indulged in this exercise of looking back in many a forum, but he might have been glad to know that this audience of Rotarians was capable of looking even further back than him, even as far back as India pre-Independence, considering that PP Rtn. Dr. Rahim Muljiani celebrated his 90th birthday with the Rotarians on Tuesday.
Nevertheless, at that age, few are averse to gentle  reminders. And our speaker did a stellar job of reminding us of our past belief systems by showing us advertisements from the 80s and 90s. Going through the clips of all those old advertisements validated Marshall McLuhan's, a Canadian professor whose work is a cornerstone in the study of media theory, wellknown assertion: "Historians and archaeologists will one day discover that the ads of our time are the richest and most faithful reflections that any society ever made of its entire range of activities."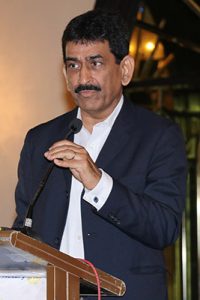 In 1984, Prahlad Kakkar, now leading Indian ad film director, had shot an advertisement for Prestige pressure cookers. The film shows a couple interacting with a salesman, who is very direct in telling the husband that he must opt for a Prestige pressure cooker only if he loves his wife dearly: "Jo biwi se karte hain pyaar, who prestige ko kaise kare inkaar?" While the  advertisement had a successful run in the 80s, one can only imagine what would happen to the brand if it dared to "gender stereotype" in this day and age. No wonder the most recent Prestige commercial shows Abhishek Bachchan preparing a meal for his wife Aishwarya Rai Bachchan.
Additionally, the changing way in which we consider life after retirement has aptly been reflected in our adverts too. "Once upon a time old age was all about popping pills and going on pilgrimages," but now it's about purchasing a diamond ring for the old lady or attending an "acquaintance's niece's daughter's wedding." Another welcome change on prime time television is the concept of the "modern mom," if you recall the promotional for Bournvita where a mother is happy to lose a relay race to her son because it suggests her victory as a mother.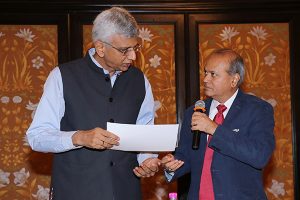 While critics welcome the changing manners in which brands deal with gender inequalities, Mr. Parameswaran finds it unfortunate that "we were a country with macho men, but now they are all gone." The macho men have been replaced by metrosexual men, "those who moisturise and read a lot of fashion magazines."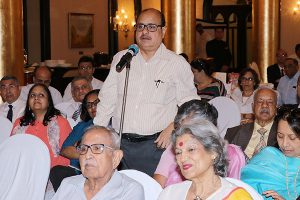 However, he is confident that if brands continue to understand societies well, we will be regaled with creative forms of advertising that are   "customer-focused." Although there are still some brands that miss the point, they've got to start realising that "customers are changing rapidly." Those who do flounder should refer back to the basic philosophy of marketing: "To create and keep a customer."